Appeals and Legal Issues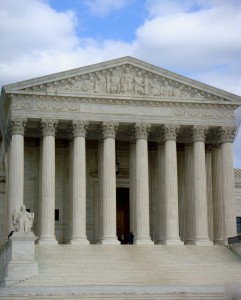 Russell Jackson has more than two decades' experience making arguments about complicated issues of law and fact to state and federal trial and appellate courts around the country.  He practiced products liability and class action law at one of the nation's largest law firms.  During that time his legal arguments were almost exclusively for large corporate clients.
Now consumers and victims of defective products can have the same quality argumentation for their cases.  Jackson Advocates can assist other plaintiffs' counsel at trial in meeting the elements of proof, arguing legal issues, and preserving points for appeal.  Jackson Advocates also can prepare quality briefs and make strong oral arguments on behalf of plaintiffs whose cases are before state or federal courts of appeal. This Spring Russell assisted one plaintiffs' firm by reading the briefs in its pending U.S. Supreme Court appeal and questioning the firm's appellate counsel in a mock oral argument.
If you are a plaintiffs' firm that needs help on appeal in preserving a jury verdict, reversing an adverse judgment, or seeking a new trial, Jackson Advocates can partner with you to make the best arguments for your client.