Business-to-Business Litigation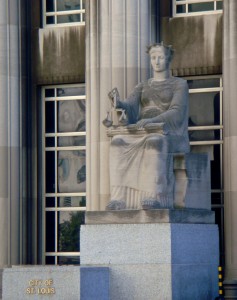 Consumers aren't the only ones who need a good plaintiff's lawyer.  Businesses often find themselves in disputes with vendors, distributors, customers, or competitors.  These business disputes sometimes cannot be successfully resolved without a lawsuit, arbitration, or mediation.
Russell Jackson knows business; for more than two decades he represented some of the largest companies at one of the world's largest law firms.  Jackson Advocates can assist your business in evaluating whether your business objectives can best be met by filing suit, seeking a preliminary injunction, or commencing an arbitration or mediation.  And the firm can provide aggressive, "big firm style" representation in a cost-effective and efficient manner.
If your company needs help getting justice for a fraud or breach of contract perpetrated by another company, let's explore how Jackson Advocates may be able to help you achieve your business objective.