Products Liability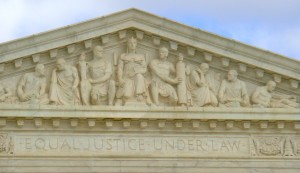 Corporations that make products are supposed to put people's safety ahead of profits.  That goes for companies that make more complicated products like cars, consumer electronics, and prescription drugs.  But it also goes for simpler products like food and beverages, cosmetics, and basic tools.
Too often, however, corporations know about certain risks of injury that their product poses, but they either fail to adopt a design that would make their product safer, or they fail to give the consumer the information he or she needs to intelligently decide whether the product is worth the risk and, if so, how to use it safely.  Unfortunately, some of these companies even go so far as to blame the consumer for not taking precautions to avoid the very risks the company failed to warn about.
Jackson Advocates may be able to help you if you have been injured by a defective product.
If you have been injured by a defective product, you should consult the lawyer of your choice right away, even if it is not this firm.
Most states have deadlines – often called the "statute of limitations" – by which the victim of a defective product must file her claim.  In some states those deadlines are relatively short.  If you miss the deadline, the law may deprive you of your ability to be compensated for your injuries.  So if you think you have injuries that possibly are attributable to a defective product or someone's negligence, find a lawyer you can trust and consult with him or her right away.